Can Heavy Rain Cause Sewer Backup?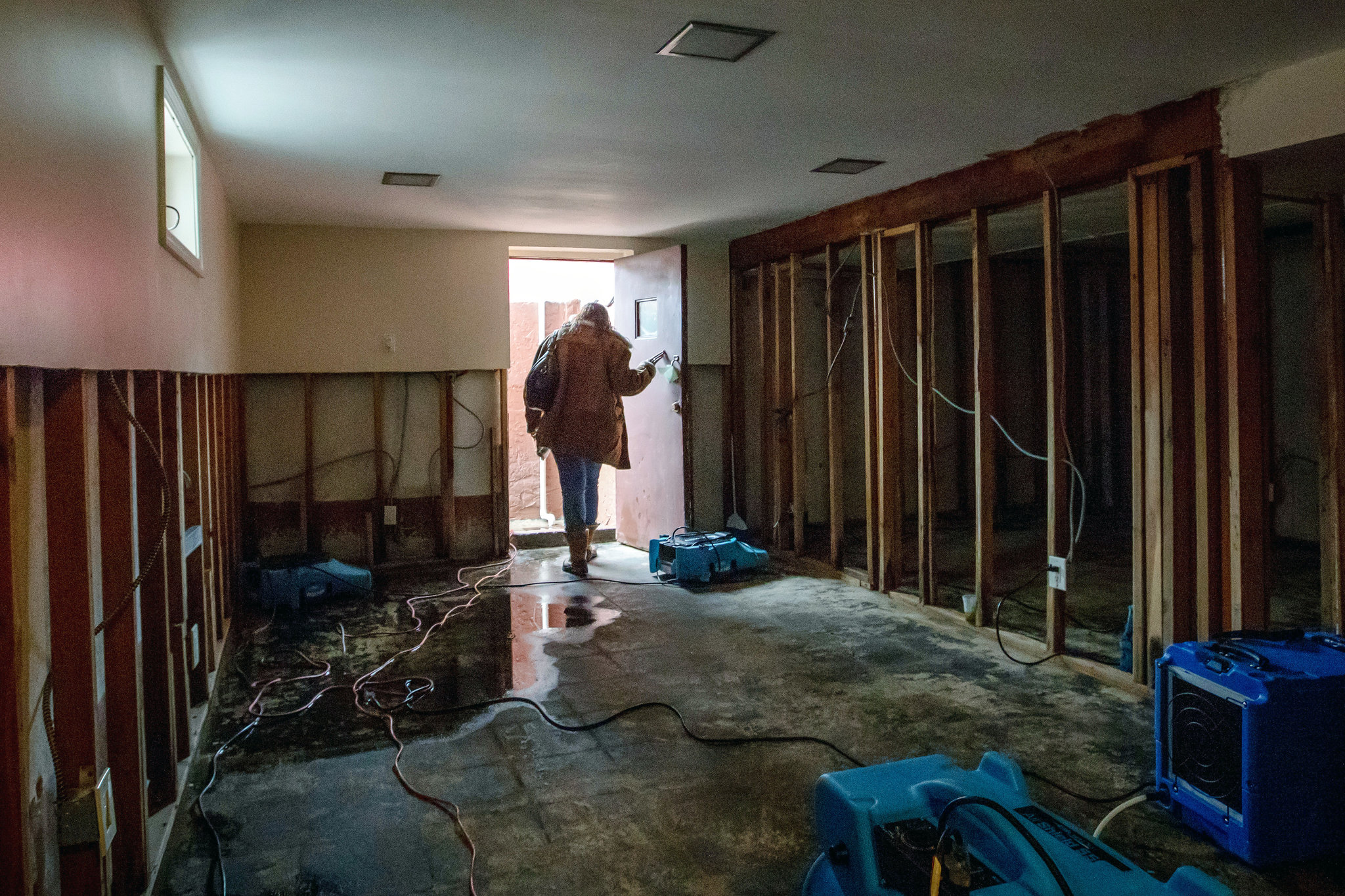 Whether you live in a location with rapid snowmelt or heavy rains, an abundance of water can sometimes cause an issue for those who need to live in it. Whether this is flooded roads, the inability to leave your home due to snow, or other problems, water can cause huge issues.
Often times, large amounts of water end up in sewers. This in turn overloads the system and causes sewer backup.
Sometimes a neighborhood might be prone to sewage backups which can be extremely unpleasant. If this is the case, there are effective options to prevent this problem. 
If Your Storm Sewer Water is Backing Up into Your Perimeter Foundation Drain
If you live in a home with a basement built before 1980, you most likely have a perimeter foundation drain. This flows around the outside the exterior wall. You will be able to find it exactly at the level of the basement floor, next to the footings.
Typically, a pipe is installed from the perimeter foundation drain that leads to the street. This would then be connected to the city storm sewer system.
This is a huge issue because sometimes your sump pump will not be able to take care of the problem. The more expensive option to fix this is to install a pipe that runs from your house to the street, from your perimeter foundation drain. Sometimes this is not possible, unfortunately, as it is also draining waste from your toilet or sink from that specific pipe as well.
This is not a one-size-fits-all issue. If you have a problem with your sewer water backing up into your perimeter foundation drain, then you will need to contact an experienced contractor.
If Water is Coming Through Your Foor or Sink Drains
If instead of through your pipes, you have water coming through your floor or sink drains, then you definitely have an issue. This can be due to service lines being clogged. Whether that is from tree parts, grease, wast, or breaks in pipes, it can also be from large items being dropped down into manholes.
This kind of flooding is a huge problem, mainly because you have no control over it. It will also mean that there will be human waste backing up into your basement, This can cause health hazards and a terrible smell.
To practice preventative maintenance, you can install backflow preventers, or pour tree root killer down your toilet each year.
How to Prevent Sewer Backup in Your Basement
Install Check Valves 
Have a plumber install check valves can prevent flooding. This will allow your floor to drain.  These should be installed on all of your basement plumbing fixtures. Check valves allow water to run out of the drain. It also prevents water from flowing back into the drain. 
By having check valves installed, you should be able to keep grey water and sewage from coming up through your floor drains. It should also help to prevent this from coming into your plumbing as well, even during an intense storm.
Install a Sump Pump
Installing a sump pump allows you to have a method to remove water if flooding occurs. There are many different types of sump pumps, but in order to decide this, you should enlist the help of a professional.
One example of a sump pump would be a gray water pump. These are used to move water out when gravity cannot do it on its own. On the other hand, a  groundwater sump pump will help to keep extra water that is underground, from coming into your home.
Sump pumps are also extremely helpful when it comes to protecting your home's foundation. The risk occurs when the soil around your home becomes soft and extremely wet. If it is wet for too long, it can make the ground unstable. 
When the weather becomes very cold, the wet soil around your home can freeze. This frozen soil can expand, creating a force against your foundation.
In the end, this may crack the foundation, leaving you with more problems then you had before. Sump pumps can remove that water to help avoid cracks in your foundation due to wet and frozen soil.
Replace Your Pipes
Most piping in homes has a long lifespan of 50-80 years. Although this seems like a long time, many older homes have original plumbing. First, check the condition of your pipes by way of a plumber to see if they need to be installed. If you have a newer home with PVC pipes, then they may need to be replaced every 25 to 40 years.
Install a Water Leak Detection System
Also known as an automatic water shut-off valve, when installing a water leak detection system, you have a system that shuts off the supply to your home if it detects water. This is not just any water, but a large amount of water on the floor, or an irregular flow in the pipe.
Purchase Watertight Windows and Doors
Although it is an investment, if you are willing to purchase new windows and doors then you should look for watertight options. Old wood windows can also be simply upgraded and cleaned, as well as repainted and re-stained often.
If there are any cracks in the trim they need to be resealed. Additionally, the glazing compound around older windows should be replaced often.
Regularly Check Your Roof
If there is any wear and tear on your roof it is a sign that something needs to be taken care of. Additionally, if there are any missing singles they should be attended to as well. 
Seal Your Basement
Sealing your basement is of the utmost importance to prevent water damage. Use thick coatings of paint, and use paint and silicate-based sealers. These can help to minimize or prevent water damage. 
Replace Washing Machine Supply Hoses
Every three to five years you should replace your washing machine supply hoses. This can be an excellent part of a proactive maintenance plan.
Drain Systems for Wet Basements
There are two different main drain systems that you can purchase if your basement is routinely becoming wet. These can be helpful to avoid damage or backup from your sewer system being affected by heavy rains.
Perimeter above-slab gutter system: These systems are installed around the bottom of your outside foundation walls. They are built on top of the floor slab. This can create an added layer of protection and material that builds the wall base.
Below-slab perimeter drainage system: If you choose to go with this system, you will need to partially remove the concrete floor slab. You will also need to install a drain pipe. This option is a lot more expensive than a base gutter system.
Under-floor drainage systems are thought to be better than over-floor systems because they remove the pressure from the water before it ever reaches the floor slab. 
Related Questions
What can I do if there is sewage in my basement?
Unfortunately, often this is out of a homeowner's control and can be a huge cleanup. If sewage water is being flooded into your basement or home due to heavy rains, then you will need to contact your local government.