EAGO TB351 Review – Is It A Game Changing Toilet?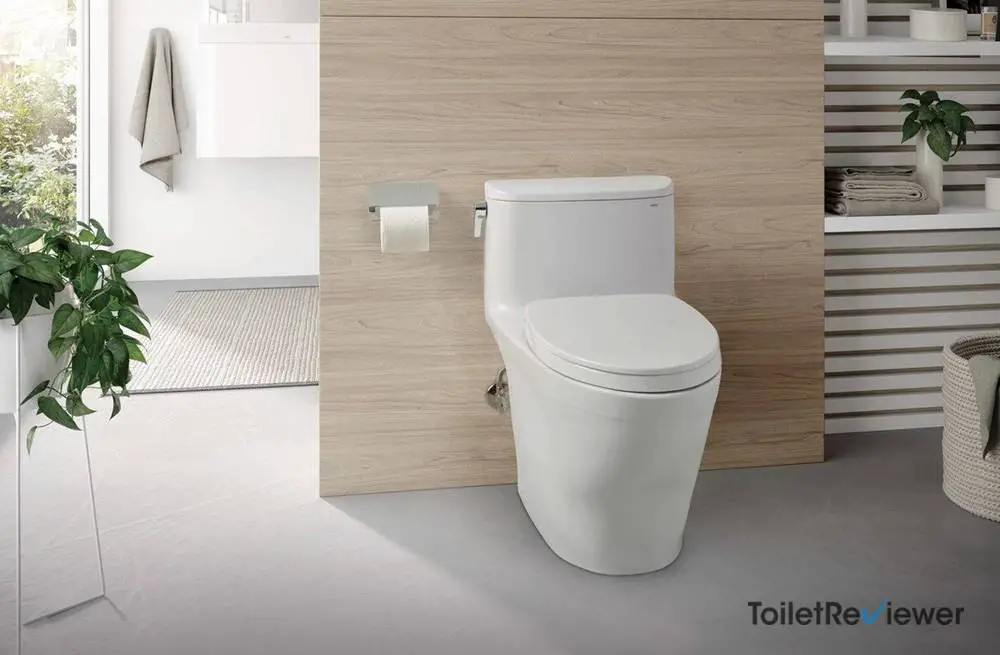 Times are a-changin' in the bathroom design world, especially when it comes to the toilet design market. Not too long ago, name brands basically had a chokehold on the industry. These days, that's not always the case.
Thanks to the wonders of the internet, it's possible to find indie brands that offer great functionality at a fraction of the typical cost of a name brand toilet.
The EAGO TB351 is a great example of an "indie" toilet that's been making a splash in the best way possible. Interior design crews love the clean, modern lines of the TB351. Environmentalists love its water conservation. And families? Well, they love the fact that it just works well.
If you're concerned about crossing the indie line with your bathroom fixtures, that's totally normal. That's why we decided to take a closer look at the EAGO TB351 and see if it's actually worth the hype it's getting online.
Why Choose The EAGO TB351 Over Other Toilets?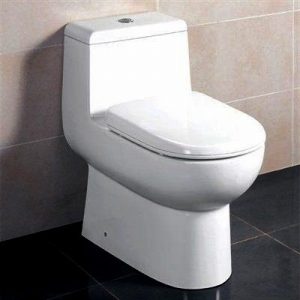 Let's be honest here. Most people want to have a nice, modern toilet in their home. They absolutely want to have a toilet that can offer up powerful flushes while conserving water.
However, if you want to get a toilet like that from a mainstream brand, you are going to be stuck paying a lot of money.
Most people don't want to pay extra, just because a product is from a popular name. The EAGO TB351 is a great way to get the awesome features you would expect to see in an upscale toilet at a fraction of the cost.
In terms of looks, the EAGO TB251 is an excellent choice for people who want to have a fixture that's easy to clean and still has the crisp, smooth lines that work well with contemporary design. Overall, it's not a bad commode!
The EAGO TB351: Key Features
If you're looking to buy an indie brand of toilet, then you need to keep a close eye on the features you're getting. Thankfully, EAGO's been good about bringing a lot to the table. The most popular features include…
Dual Flush. To maximize water conservation, the TB351 employs a dual flush. Your solid waste goes through a 1.6-gallon flushing cycle for added strength, while liquid waste requires a scant 0.8 gallons for each flush.
3-Inch Flushing Valve. This wide valve offers exceptional flushing power without the problems associated with older "ball and chain" flapper models. This means less plumbing problems all around.
Soft Close Seat. If you're worried about having your toilet seat make a ruckus, you'll enjoy knowing that the TB351 comes with a soft-close toilet seat as part of its basic package.
Easy Clean Surface. Most of the time, when you hear about indie toilets, it's never a good thing when it comes to your cleaning schedule. EAGO's looking to change that thanks to its easy to clean surface and stain-resistant bowl.
5 Year Warranty. The EAGO T351 comes with a very respectable five-year warranty on all its porcelain parts, plus a one-year warranty on its lushing mechanism and toilet seat. This beats out several major brands, including Kohler!
The EAGO TB351: Specs Chart
| | |
| --- | --- |
| Manufacturer | Alfi Trade Inc. |
| Part Number | TB351 |
| Item Weight | 92 pounds |
| Product Dimensions | 26.63 x 15.13 x 26.63 inches |
| Style | Contemporary |
| Finish | White |
| Material | Porcelain |
| Installation Method | Floor Mounted |
| Water Consumption | 1.6 GPF |
| Flush Type | Dual Flush Toilets |
| Certification | WaterSense |
Is It ADA-Compatible?
Bargain hunters who are keen on finding a toilet that has high functionality and great quality will enjoy what EAGO has to offer. However, there is a price to be paid for working with indie companies. The biggest issue here is that the EAGO TB351 does not appear to be ADA-friendly.
This means that homeowners who want this toilet need to make a decision. If you don't have any mobility-compromised folks in your home, this might be a good toilet for you to use. On the other hand, if you are a caretaker or require ADA accessories, you probably should keep shopping.
Our Final Take: The EAGO TB351
For an indie company, EAGO made a serious impression in the toilet design world. This water-conserving toilet offers a lot of bang for your proverbial buck, and does it all while looking super modern. That's not an easy feat to do, and that's what makes it great.
If you are okay with having a toilet that doesn't have ADA certification and want to have a stylish look to your bathroom's fixtures, the TB351 is a smart, affordable pick. With its five-year warranty and great reviews, it's going to be hard to find a fixture that can beat the EAGO at its price point.
Bottom line? Well, we're all for it and think it's a great design.