Kohler Kelston Review – Why Choose This Toilet Over Others?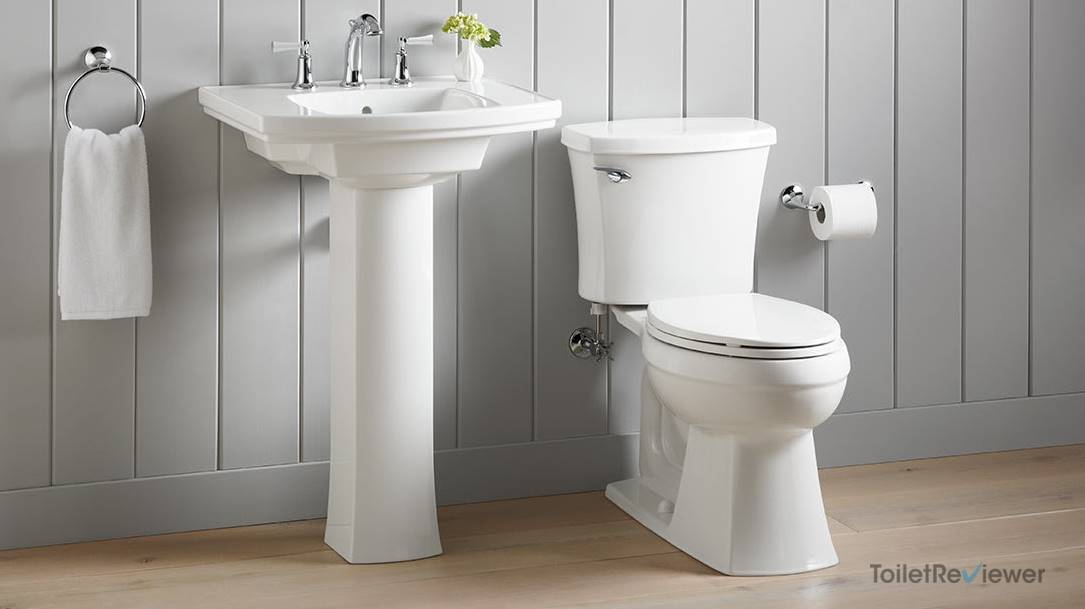 If you've been looking to remodel your bathroom, chances are high that you've had at least one or two professionals recommend a Kohler product to you. Kohler's ability to make a good toilet cannot be underestimated, and that's true when it comes to both their basic and upscale versions.
The Kohler Kelston toilet, for example, has become a go-to model for people who love the idea of having the power of a Kohler toilet at a price that doesn't necessarily hit the wallet too hard.
This toilet offers a lot of features for families who just want something that works with their bathroom's vision—and carries out a good flush too.
If you've been mulling over the idea of getting a Kelston for your next bathroom remodel, don't do it quite yet. Read this review before you hit the stores!
Why Choose The Kohler Kelston Over Other Toilets?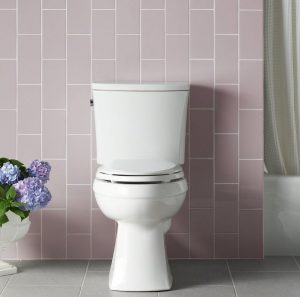 With the Kelston line, the name of the game is functionality. This is a toilet that is designed to get the job done without fuss, muss, or extra labor.
Between its comfortable height, its powerful flushing mechanism, and its light-touch flushing design, you can expect the best from this model.
Interior designers who want a "basic" toilet that still works with their color schemes would be wise to get the Kelston for their clients. Unlike most other basic models, the Kelston comes in a wide range of colors, including white, dune, ice gray, and almond.
The Kelston also has a very respectable array of coordinated bathroom fixtures, including sinks and faucets. So if you're worried about having a toilet that doesn't match the surrounding decor, this model series will be a good one to choose.
The Kohler Kelston: Key Features
When you're dealing with a brand like Kohler, you can expect to see a nice number of features that make your life a little bit easier. The Kohler Kelston is a great pick for people who want good features at a great price.
Some of the most noticeable ones include:
Built for Comfort. The Kelston has two main features that make this a comfortable seat: the elongated bowl and the Comfort Height.Between the two of them, you get a design that's easy to sit on and gives you the chair-like height that makes most people comfy.
Multiple Colors Available. While white's a great color for any bathroom, sometimes you just need a different color to add pizzaz. The Kelston line comes with over six different options in terms of color, making it one of the more statement-friendly models at its price point.
AquaPiston Canister. This is a toilet that's known for having an excellent flush, and you can thank the AquaPiston tech for that. This piston adds power and a 360-degree flush means you get a more powerful flush that can tackle bulkier loads.
DryLock Installation. Along with having a leakproof design, the Kelston comes with a DryLock installation feature that's designed to let your toilet "click" into place faster than ever before.
One Year Limited Warranty. Like most other Kohler products, the Kelston has a handy one–year limited warranty on the parts and workmanship included with the toilet.
The Kohler Kelston: Specs Chart
| | |
| --- | --- |
| Manufacturer | KOHLER |
| Part Number | K-3754-0 |
| Item Weight | 102.5 pounds |
| Product Dimensions | 31 x 20.75 x 29 inches |
| Item model number | 481108 |
| Color | White |
| Shape | Elongated |
| Installation Method | Floor |
| Water Consumption | 1.6 GPF |
Is It ADA-Compliant?
Trying to find a good toilet that offers bulk flushing, color options, and mobility-friendly design can be tough. That's why Kohler made a point of adding inclusivity to their newer lines. To ensure that people could get a great toilet regardless of their mobility, they made sure to make the Kelston ADA-compliant.
Families who are concerned about a toilet's ability to work with mobility-challenged individuals are strongly encouraged to check out the Kelston line. It's a great way to ensure that you or your loved ones will be able to have an easy time going to the bathroom. Knowing that, the Kelston is highly recommended for all kinds of caretaker families.
Our Final Take: The Kohler Kelston
With a name like Kohler, you always can expect great things—even in their more basic models. The Kohler Kelston is a great example of this in action.
Between the awesome color selection, the excellent high-powered flushing system, and its ADA compliance, there's a little something for everyone in the Kelston line.
This is a toilet that's great for almost any bathroom design. If you're looking for a basic toilet that works well, remains affordable, and still offers up that classic pop of style, you're going to enjoy the Kelston line.
It's a favorite among budget interior designers for a reason, and when you add it to your home, you'll understand why.