Kohler Valiant Toilet Review – Is It Worth The Cost?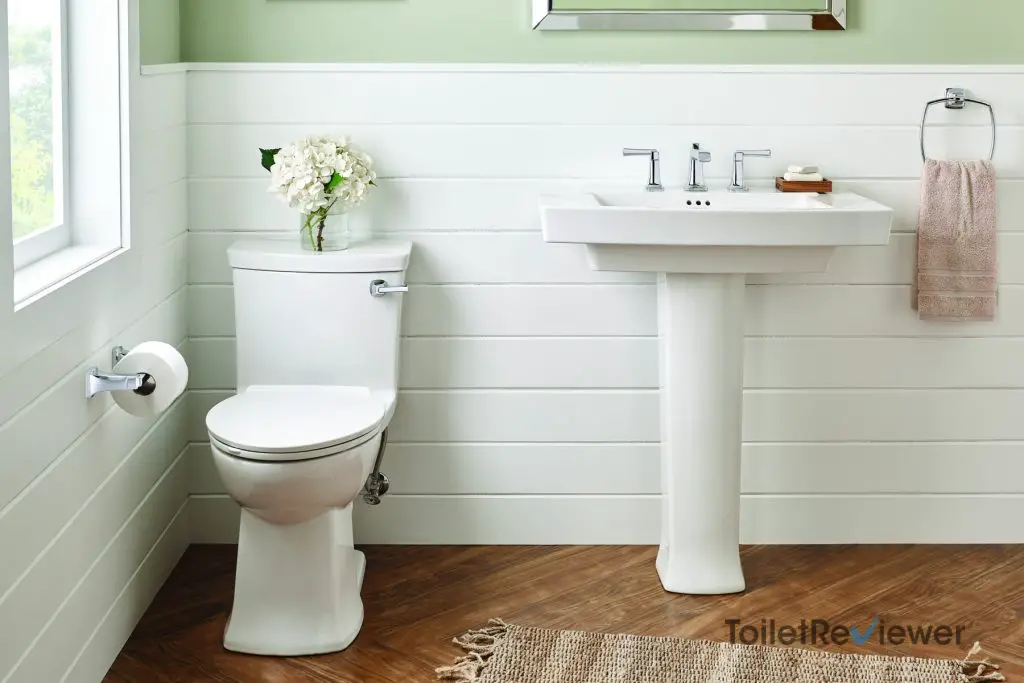 When you're trying to put together a luxurious bathroom, there's one appliance that can make or break your daily experience. We're talking, of course, about the porcelain throne. Think about it. We all use the toilet and want to feel comfy when we're going, right? Well, it makes sense to splurge on a good one.
Kohler's Valiant toilet is made to go above and beyond the typical standard toilet look, feel, and ease of use. Among bathroom designers, its crisp lines have become a favorite for both aesthetics and installation use. Chances are, you've heard at least one professional interior designer suggest this line during your time looking at equipment.
If you've been thinking about getting a Valiant for your home, we totally understand why. That being said, you shouldn't trust a toilet based on reputation alone. This review will help you get a better understanding of what to expect from one of Kohler's top-selling toilet designs.
Why Buy The Kohler Valiant Over Other Toilets?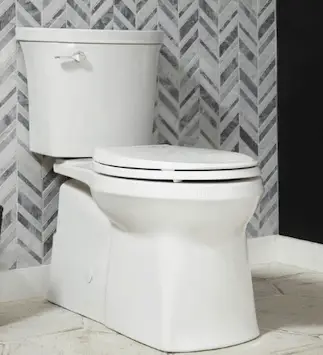 The Kohler Valiant is one of the most comfortable elongated toilets you'll find at its price point, and it's designed to work with a wide range of different bathroom styles. It's not just a "pretty face," though. The technology behind it offers a wealth of awesome features that work perfectly with any family.
The biggest draw to the Valiant is its Revolution 360-degree Swirl technology. This tech gives you a powerful flush that removes waste while also working to reduce the amount of work that you have to do to keep it clean. The gravity-powered suction comes with the level of engineering you'd expect from a world-class toilet.
Installers love seeing people buy Kohler Valiants because they come with everything needed to install the toilet perfectly—including the tank, the tank cover, the wax ring, and the toilet seat cover. So, if you don't want to spring for extra stuff, the Valiant is a great choice.
The Kohler Valiant: Key Features
Toilets that are as well-designed as the Kohler Valiant don't come around every day. If you've been curious about what this model offers, here's the scoop:
Revolution 360 Swirl Technology. This engineering feature gives you powerful flushes that conserve water while getting the job done. People who aren't feeling long cleaning sessions will love the way this tech keeps their bowls cleaner for longer.
All-Included Installation Kit. With most other toilets, the price you pay only covers the toilet itself—not the tank, not the wax ring, not the seat, or anything else. Kohler is changing that with its all-included install kit. This means the price you pay for your toilet covers everything you need to add it to your bathroom.
Chair Height Seating. Tired of sinking low to the ground when you hit the toilet? The Valiant will change that.
Wide Range of Colors. If you are a stickler for interior design and want your color theme to be perfect, you're going to enjoy how many different colors you can choose in the Valiant line. Kohler's cool like that.
CleanCoat ™ Tech. Washing down the toilet bowl is such a drag. Kohler gets it, which is why they use CleanCoat tech on their toilet's enamel. This prevents staining and helps make cleaning a breeze.
Elongated Build. Round-build toilets are good for saving space, but they don't necessarily feel very comfortable. The elongated build of the Kohler Valiant looks and feels better.
The Kohler Valiant: Specs
| | |
| --- | --- |
| Manufacturer | KOHLER |
| Part Number | 45927-0 |
| Item Weight | 85.2 pounds |
| Product Dimensions | 29.62 x 16.5 x 31.6 inches |
| Item model number | 45927-0 |
Is It ADA-Compliant?
Remember we said that any family could benefit from getting a Kohler Valiant toilet? We weren't just saying that. The Kohler Valiant is both ADA-compliant and CSE-certified, making it one of the most disability-friendly toilet designs on the market today.
If you or a family member are struggling with mobility issues, the Valiant will act as a perfect match for your bathroom design. It's just that good.
Our Final Take: The Kohler Valiant
Kohler does an amazing job of creating gorgeous, high quality bathroom equipment of all types. The Kohler Valiant is one of their best toilets yet, and not just because of how good it looks. It's a toilet that's designed to make everything just a little bit easier.
With its amazing flow system, mess-proof enamel, and ADA-compliance, this toilet is going to be a purchase that will make your life better. Meanwhile, installation crews and designers are going to thank you for getting you its "all in one" style install kit.
No matter how you slice it, Kohler's Valiant lives up to its name. It's a valiant attempt at changing the way people see toilets.