WoodBridge T-0001 Toilet Review – Why You NEED This Toilet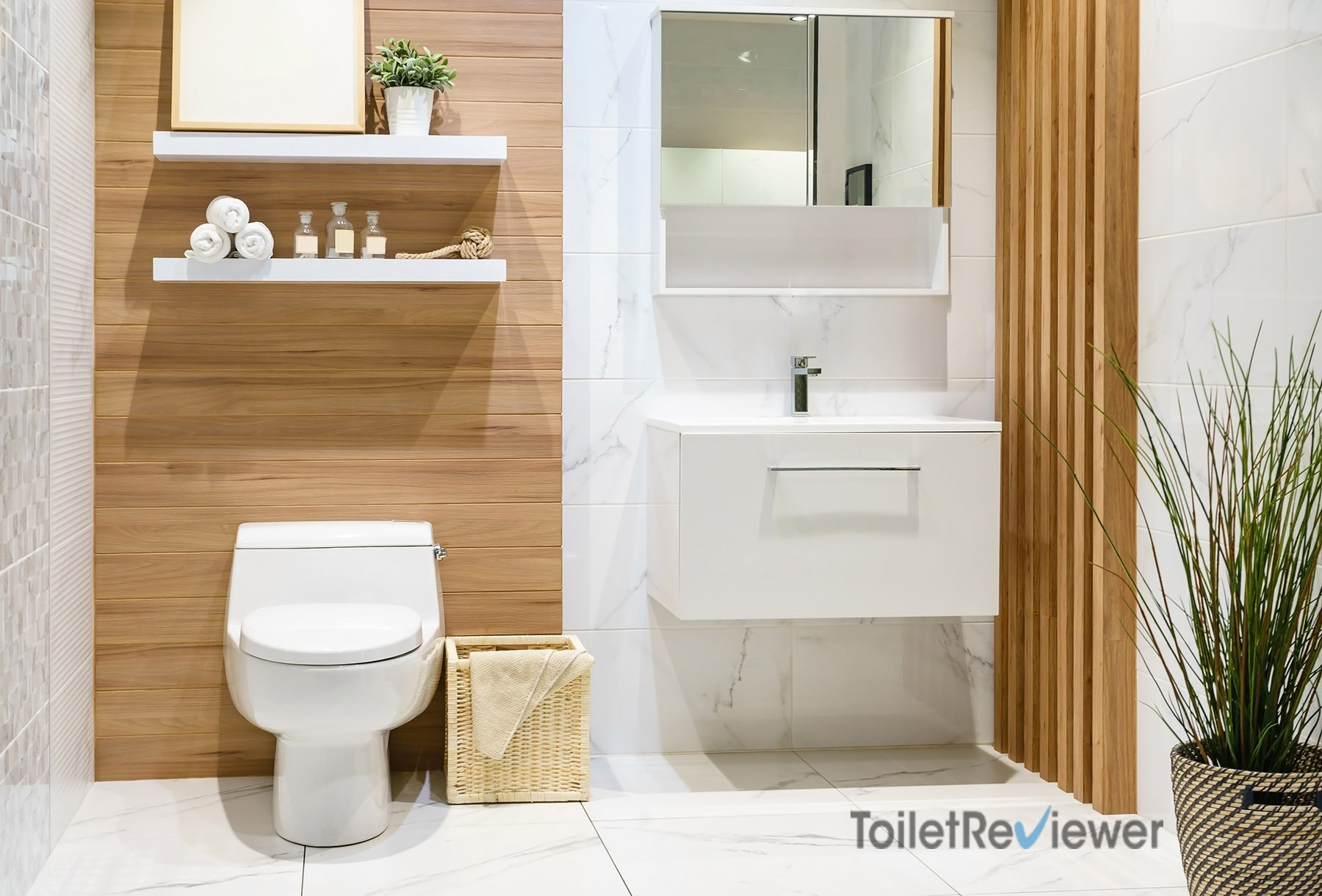 If there's one market that people have a hard time breaking into, it's the bathroom appliance market. People are incredibly attached to the brands that they know and love—Kohler, American Standard, and Saniiflow are proof of that rule.
Seeing a newcomer to the industry is a rare feat these days, so when you see a new brand, you can't help but pay attention. WoodBridge is this new brand, and its line of toilets are all designed to bring a hypermodern, spa-like ambiance to your bathroom. They do it remarkably well, and that's what launched the T-0001 to fame.
The WoodBridge T-0001 is their most popular model, not to mention one of their earliest ones. Are you curious about this toilet line, and what it offers up to homeowners? Here's what you need to know about this new kid on the block.
Why Buy The WoodBridge T-0001 Over Other Toilets?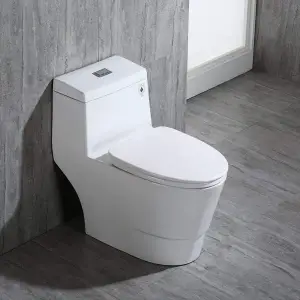 The most obvious difference between the WoodBridge T-0001 and most other toilets is its design. It's hypermodern, almost "blocky" in appearance. That look is currently ripping through the spa world and is now able to be added to any home out there thanks to WoodBridge.
Looks aside, the WoodBridge T-0001 keeps things function-ready through a dual-flush mechanism paired with a siphon jet for added power. So, while it looks pretty, it's still able to "hang with the big boys" in terms of functionality.
The flushing system on the T-0001 is nothing short of impressive. People love its fully glazed piping, its quiet flush, and water conservation function. If you've ever wanted to see what a world-class toilet looks like, this is it.
The WoodBridge T-0001: Key Features
The WoodBridge T-0001 made a huge splash when it came to its style and features. Wondering what critics have been buzzing about? These features are some of the most talked-about on the T-0001's list.
Skirted, Easy-Clean Build. The WoodBridge T-0001 is meant to be one of the easiest-to-clean toilets on the market. It's "dipless" build means that you only need to wipe it down once or twice to have it look good as new.
Dual Flush System. To ensure that you can conserve more water than ever before, the WoodBridge T-0001 comes with a dual flush system. Both offer up a great amount of power, and still get the job done.
One Piece Design. Everything that you need to make this toilet run is included in the WoodBridge T-0001. To make installation even easier, the entire kit comes with a soft-close toilet lid that keeps things noiseless.
Comfort Height. Hate having a toilet that's too low or too tall? Their comfort height seating will keep you feeling cozy without too much strain. To make things even better, the WoodBridge T-0001 has a specialized elongated design perfect for longer sessions.
In an effort to help conserve water, the WoodBridge T-0001 has gotten WaterSense technology and is certified as a low-flow toilet. This translates into lower bills and better results for everyone involved.
No-Clog Plumbing. Hate having to reach for the plunger every time you hit the loo? Not a problem with the T-0001. This employs a fully-glazed plumbing interior and specialty plumbing layout to reduce clogging immensely.
Limited Warranty. Each T-0001 toilet comes with a 5-year limited warranty on porcelain and a 1-year warranty on the flushing mechanism and soft closing seat.
The WoodBridge T-0001: Specs Chart
| | |
| --- | --- |
| Item Weight | KOHLER |
| Product Dimensions | 28.5 x 14.5 x 27.5 inches |
| Is Discontinued By Manufacturer | No |
| Size | 28.5 x 14.5 x 27.5" |
| Finish | White Ceramic |
| Material | Ceramic |
| Shape | Elongated , Comfortable Height, Easy to clean shape |
| Installation Method | Floor Mounted |
| Water Consumption | 1.28 GPF |
| Flush Type | Siphon Jet, Dual Flush |
| Rough-In | 12 inches |
| Usage | Bathroom Restroom |
Is It ADA-Compliant?
WoodBridge Bath is a brand new company that's still feeling out the needs of its clients, especially when it comes to design. Their T-0001 is one of the more impressive offerings they have, but it's important to remember that it's still one of their earlier models.
Though the WoodBridge T-0001 is a gorgeous model that offers up a lot of benefits, it is not ADA-compliant. People who are looking for a toilet that works well with people who have mobility needs should look elsewhere for their bathroom needs.
Our Final Take: The WoodBridge T-0001
WoodBridge might only have been around since 2005, but their products are truly impressive. The WoodBridge T-0001 is one of their oldest models still being sold, but it's easy to see why it's still on the market. It's a design that's years ahead of its time!